Pimm's Cruise - Private Tour
TAKE A RELAXING ONE HOUR CRUISE, WITH YOUR GLASS OF PIMM'S IN HAND, AROUND THE HISTORICAL SETTING OF OXFORD. PERFECT TO ENJOY WITH FRIENDS AND FAMILY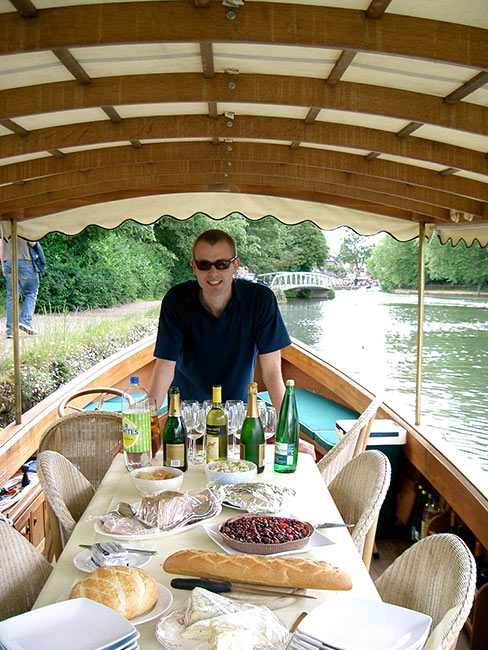 AT A GLANCE
1 Hour Sightseeing Tour
Relaxing Cruise With Pimm's
Stunning Scenery at Port Meadow
Christ Church Meadow and College glimpses
University Boat Houses and Rowing
One Glass of Pimm's Per Person
Option To Customise Your Pimm's Package
Just £29pp
Private Boat For Your Group
Try this decadent and relaxing one hour cruise down the Thames, with the knowledgeable commentary of your skipper. You'll glide peacefully down the river with the drink of summertime in your hand. It's Pimm's O'clock on the river with this indulgent and blissful one hour cruise which will ensure you forget all about responsibilities. The Regatta course and University boat houses are the sights you'll be treated to and as a popular stretch of river for rowing you'll have a real snapshot of Oxford, a perfect cruise for any time of year.
The cruise costs £29 per person.
The cruise departs from our moorings at The Folly, Folly Bridge, Oxford, OX1 4JU.
The cruise operates on a private basis and can be booked at any time of day (a surcharge applies for groups of less than 8 people). This trip operates between March and October.
*exact contents may differ and depend on availability