Spirit of Oxford Cruise
Our Spirit Of Oxford Cruise explores the areas of Oxford 'off the Beaten track' that lie at the heart of the city's unique charm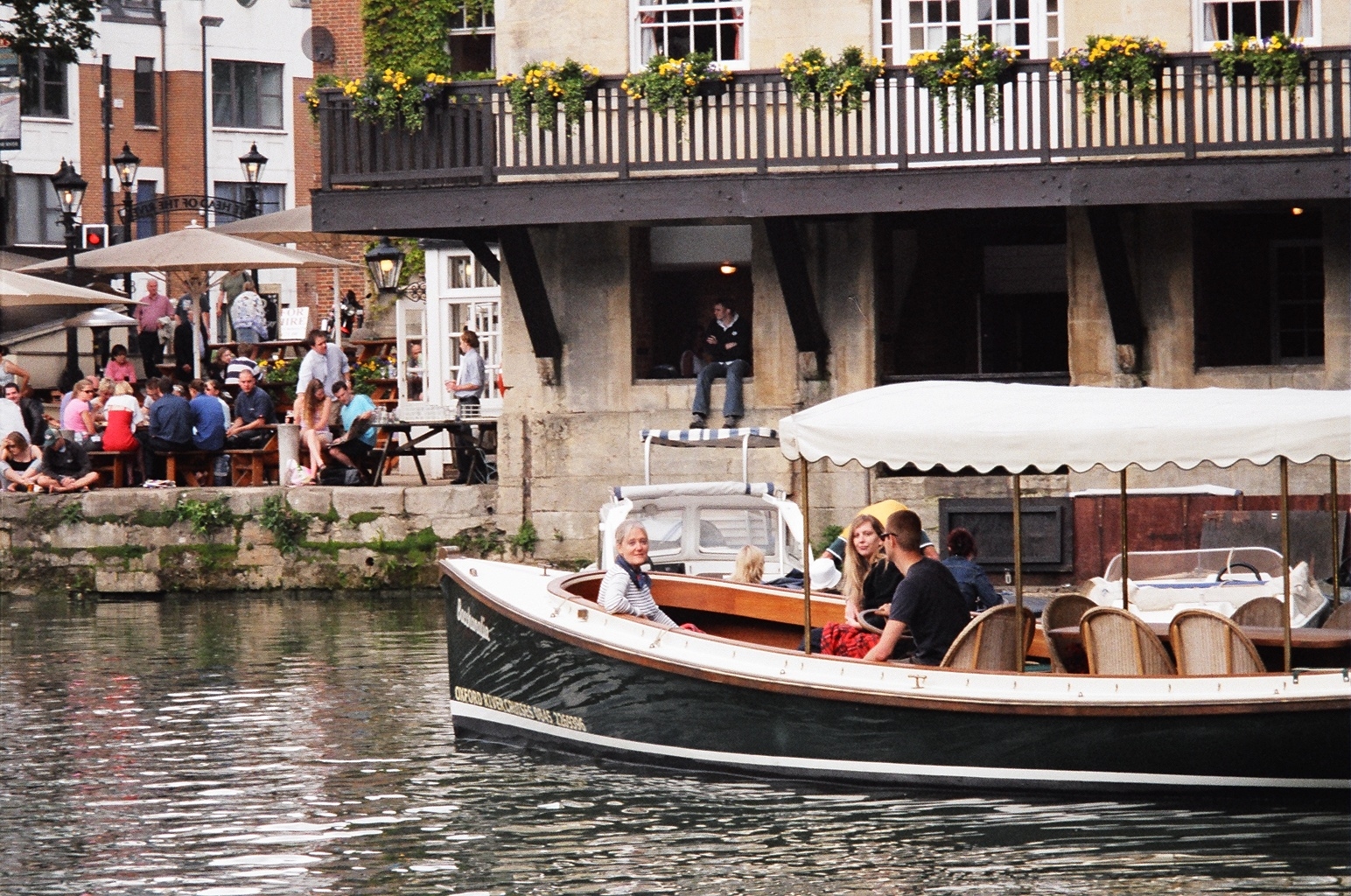 at a glance
2.5 hour Sightseeing Tour
Pass Through Osney Lock
Stunning Scenery at Port Meadow
Short stop at Historic Perch Inn
Christ Church Meadow and College glimpses
University Boat Houses and Rowing
See the 'locals' Oxford
10% Food Discount at The Folly
£29pp Adults, £15pp U16
Private Options Available on Request
Public Cruise Daily April to October
Departing Folly Bridge in Oxford city centre we travel upstream passing quaint residential suburbs before reaching Binsey and majestic Port Meadow. These areas of unexpected natural beauty have inspired the work of Oxford's best loved literary icons including Lewis Carroll, C S Lewis, Evelyn Waugh and Gerard Manly Hopkins. These sights are off the tourist trail but represent some of Oxford's most beautiful and intriguing scenery. Port Meadow, a vast area of common land, has remained little changed since prehistoric times and supports plants and bird-life in abundance. At the top of Port Meadow is Godstow. Godstow was the ultimate destination of Alice Liddell and Lewis Carroll when they followed an identical route to our trip while composing 'Alice's Adventures in Wonderland'. It is also the site of Trout Island, an inspiration for stories of the land of Narnia.
As we return to the city centre our downstream route takes us past iconic Oxford scenery including Christchurch Meadows and College, the University Regatta Course, the College Boat Houses and Folly Island.
During the cruise your skipper will offer a little of the history of these famous reaches of the river and will be happy to respond to any questions that you might have.
This cruise is usually aboard one of our elegant Edwardian style River Launches. These vessels, with their beautiful lines and teak interiors, evoke the pleasures of a bygone era when life moved at a slower pace. The modern era is not forgotten and the boats utilise the latest zero emission fully electric propulsion to ensure that your outing has the minimal possible environmental impact.
The Spirit of Oxford Cruise costs £29 for adults and £15 for children under 16.
The cruise departs from our moorings at The Folly Restaurant, 1 Folly Bridge, Oxford, OX1 4JU. Departures are at 12.30pm and 6pm (peak season). The cruise lasts approximately 2.5 hours.
Due to the popularity of this cruise and limited capacity we strongly recommend booking in advance.
Private versions of this cruise are available on any day (a surcharge applies for groups of less than 8 people). This cruise operates between April and October